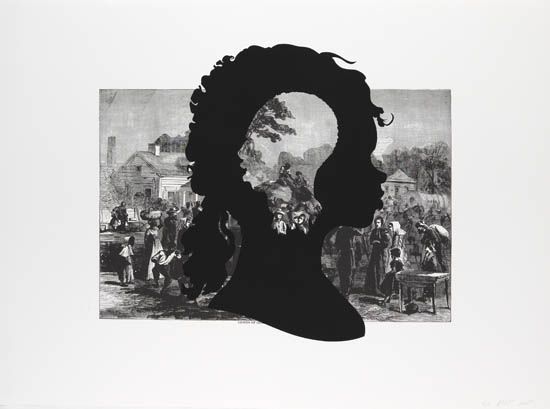 Swann's February 16 auction of African-American Fine Art contains a particularly strong section of fine prints and photographs. Among the highlights is contemporary artist Kara Walker's Harper's Pictorial History of the Civil War (Annotated), a portfolio of 15 lithographs with screenprinting from 2005.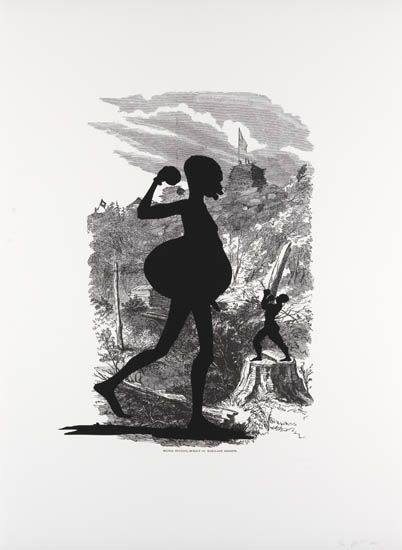 Alfred H. Guernsey's and Henry M. Alden's 1866 Harper's Pictorial History of the Civil War, based on images from Harper's Weekly, serves as the framework for this monumental portfolio depicting the history of the Civil War. Walker uses these original illustrations as the framework for her interpretation, on which she overlays her signature black cut silhouettes. While her cut images reference history, particularly slavery and the Civil War, this was the first time the artist directly juxtaposed her own historical images with ones from the period. "These prints," Walker explains, "are the landscapes that I imagine exist in the back of my somewhat more austere wall pieces."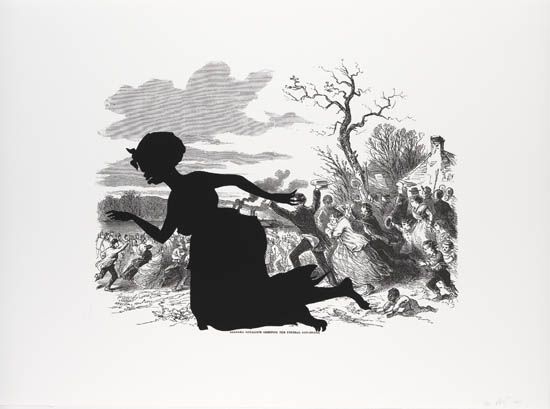 The images can be haunting and irreverent, while exploring issues of race, gender, sexuality and violence.
Labels: African-American Fine Art, Kara Walker, Nigel Freeman